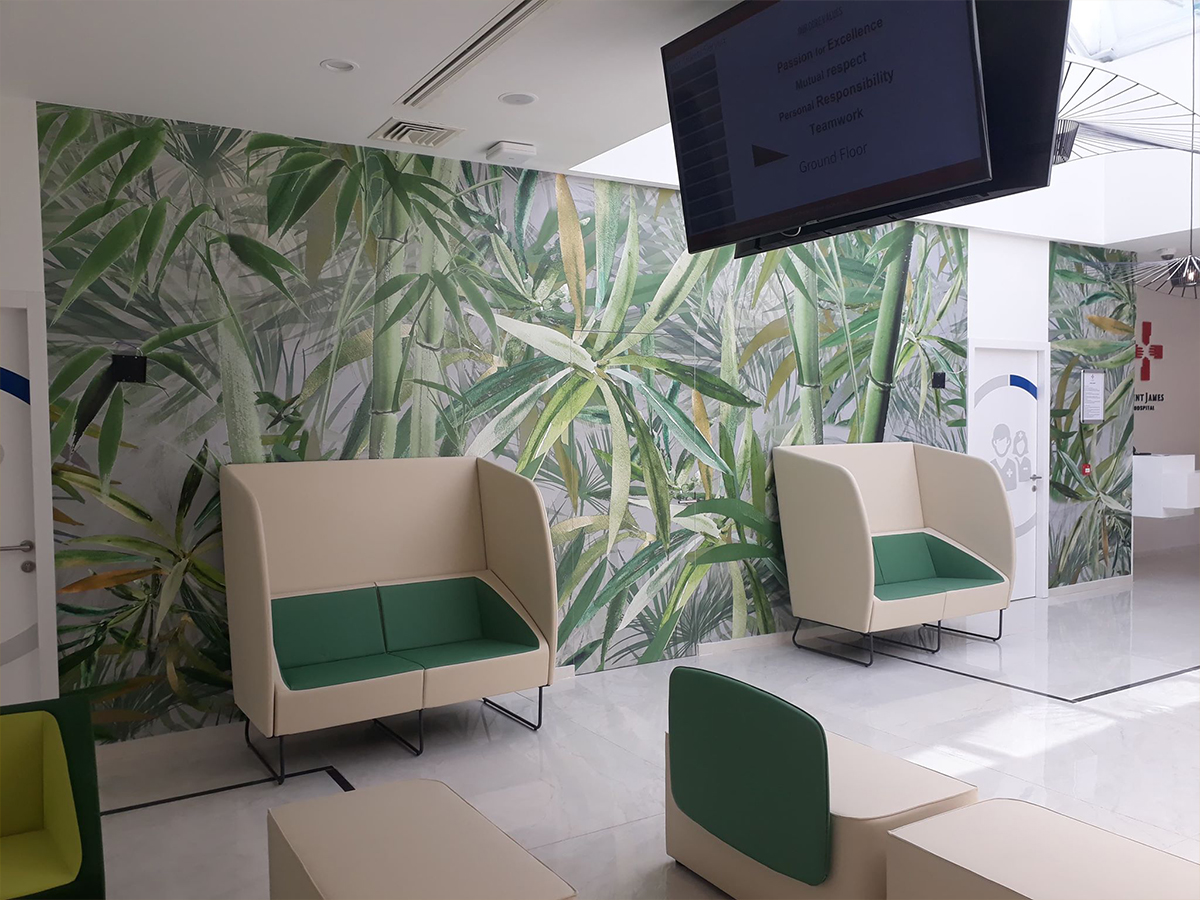 Wallpaper turns blank walls into marketing space with color, logos or images. Wall paper is ideal in offices, reception and boardrooms. Corporate reception signs give the first impression of your business so the signage should reflect your brand. Order wallpaper of any kind at Linka, a wall paper provider in Malta.
Create a unique interior design that reflects the features and advantages of your company in Malta. Use promotional materials such as commercial printing elements, large format printing elements, signages, and more. Stand out from the crowd in Malta! To create your own distinctive interior decoration, you can use all surfaces: walls, floors, windows.
Don't forget about outdoor advertising. Let people in Malta know about you – place signage promoting your business in the most visible location or attract an audience with large format printing materials. We at Linka offer promotional materials for every taste. No matter which region of Malta you live in, you can always rely on us. We offer promotional materials such as signages, commercial printing and large format printing materials for both interior design and outdoor promotion.